Macro - Global Systems Change
Assess: Data Analytics & Visualisation, Strategic & Operational Advisory
Connect: Multi-stakeholder dialogue facilitation, structuring collaborative partnerships, global convening
Execute: Incubation, fundraising & roll out of global initiatives
Thought Leadership: Speaker at United Nations, Vatican, Impact Investing Forums, Blockchain Conferences, etc.
Meso – Executive and Non-Executive Roles
CEO – Maanch:
Maanch™ unifies the impact of institutional funders, companies, investors and social enterprises and enables the re-allocation of capital and resources towards achieving the UN SDGs – through data, intelligence, dashboards and networks.
Member – All Party Parliamentary Group for Blockchain, AI, FinTech, Crypto-currencies and SDG:
Thought leadership and critical evaluation of cutting-edge technologies and innovation for industry benefit
Board Trustee – Philanthropy Impact:
A networking and training organisation for wealth advisors, philanthropists, and family foundations.
Advisory Board – NEDonBoard:
A networking and training organisation for Non-Executive Directors.
Founding Team – Global Sustainability Network:
Global network led by Vatican, Church of England and philanthropists for ending modern day slavery.
Board Director – Business Plan for Peace:
Strengthening private sector's role in achieving UN SDG 16: Peace, Justice, Strong institutions.
Ex Board Director – Foundation for a Smoke-Free World  – US 501(c)3:
Improving global health by ending smoking in this generation with $1 billion of funding over the next 10 years.
Ex Board Trustee – Think Equal:
Embedding the curriculum for social and emotional learning at reception and primary level globally.
Ex Board – Charter for Compassion:
Global interfaith movement bringing to achieve wider inclusivity in our world.
Azores: Bespoke transformational experiences focused on purpose exploration & life practice development
London: Team development and organisational change management
Global: Life altering customised travel immersions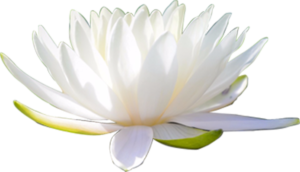 They say that you're the average of the five people you spend the most time with. If you want to lose weight, hang out with healthy people. If you want to think big and bold, hang out with people who think that way.
Imagination is everything. It is the preview of life's coming attractions.
- Albert Einstein
It may be when we no longer know what to do, we have come to our real work, and that when we no longer know which way to go, we have begun our real journey.
- The Lord of the Rings
Out beyond ideas of wrongdoing and rightdoing, there is a field. I'll meet you there.
- Rumi